Each awning is custom made for our client after we visit the home or business to take precise measurements and to discuss the various options, designs and colours available.

Awnings reduce the ultraviolet rays by 98% making it safer and more comfortable to enjoy your patio or deck. They reduce the heat entering your  home by up to 75%. This translates to more comfortable living both indoors and outdoors.


Expands Your Outdoor Living Space
• Provides cool, comfortable shade
• Protection from the elements
• Decreases the sunlight shining in your house or business
• Variety of colours and fabrics


Energy Efficient
• Reduces the energy costs of air conditioning
• Blocks 75% of solar heat that radiates onto your deck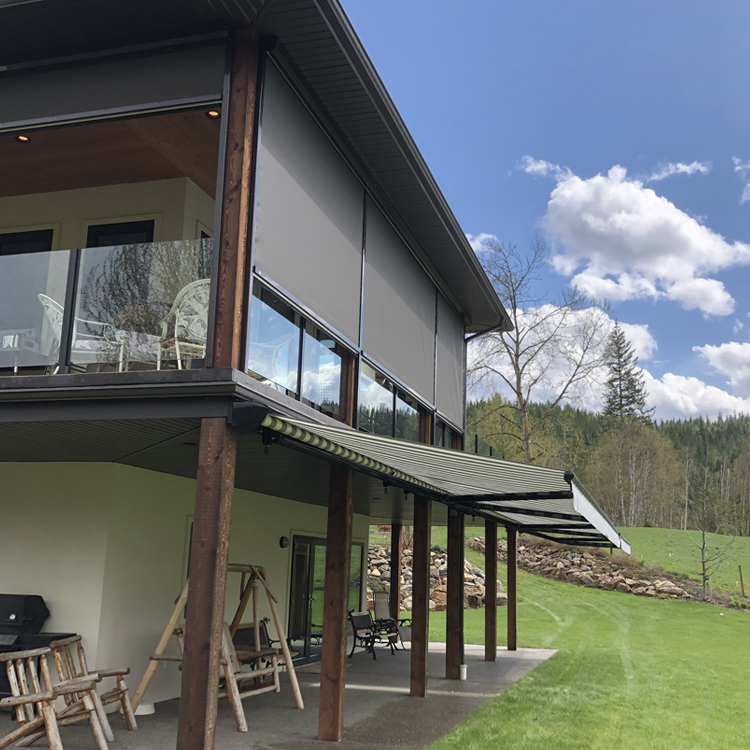 Ready to extend your outdoor living area?
With every estimate we provide:
Precise measurements for a customizable result
Colour options available from: white, black, brown, light beige and more!
Discuss openness factors for privacy or sun allowance. 90% closed to 95% are typical.
We can bring sample models for you to see.
Customizable residential and commercial
shutters and shade solutions.
Top notch service from a fantastic company! I couldn't say enough good things about Wes and his crew. He was able to navigate a very challenging job and provide a quality finish in a timely manner at an excellent value.